Stand Easy is a registered charity serving veterans of the H.M. Armed Forces.
We aim to offer swift and effective relief from PTSD and associated symptoms.
Contrary to popular belief it is reasonable to expect more than just a lifetime of coping strategies. Following treatment, our veterans report enjoying a return to full and fulfilling lives free from the previous limitations of PTSD.
We use a particular form of acupuncture refined during experience treating in combat zones.
The charity was formed after watching a Panorama documentary "Broken in Battle" highlighting the often dire and frustrating situation for those seeking assistance for PTSD and their families.
Naji Malak M.Ac, Fellow of the British Acupuncture Council is our co-founder and primary practitioner.
He gained his experience in treating trauma during the Lebanese civil war. Growing up in Beirut sectarian violence and conflict formed the backdrop to daily life.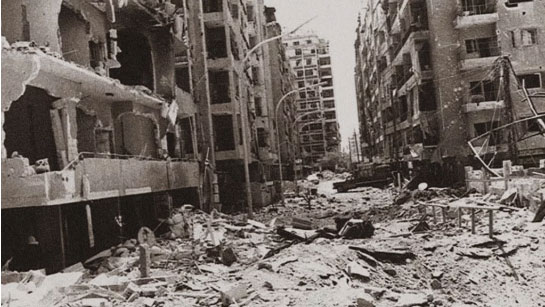 After gaining his Masters in Acupuncture he would regularly return to Beirut to treat those traumatised by war: civilians, fighters, former POW'S who had often been tortured as well as relatives of those who had 'disappeared'.
By necessity, treatments in a war zone needed to be refined to be fast and effective with the minimum of fuss and few resources.
​
"Whilst we are proud to have statistical evidence of the effectiveness of our work in the relative tranquility of rural England we also know it has been tried and tested on the ground in the most adverse of conditions."
Naji is passionate about his work treating veterans, bringing about rapid relief from symptoms of PTSD and witnessing individuals return to living good and fulfilling lives.
He currently enjoys life in the Norfolk countryside with his wife, their horse and other animals.