Our approach is a holistic one – that is, we treat the whole person and we avoid simply applying a 'mental health' label, which can be simplistic and even damaging.
Treatment starts at the first appointment.
Our treatment protocol works swiftly and effectively – most veterans feel an immediate improvement in PTSD symptoms after only one treatment.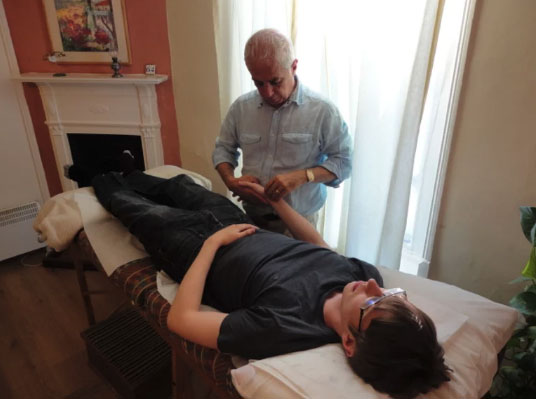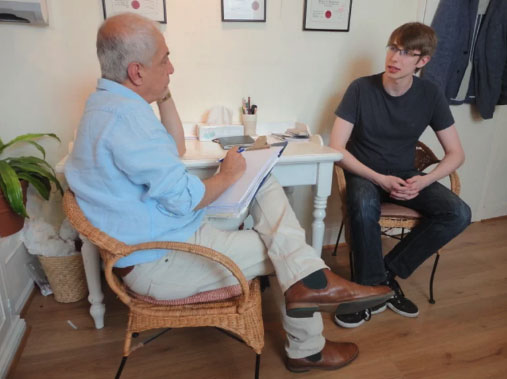 Treatment involves a specific acupuncture protocol that was developed by our acupuncturist, Naji Malak, over 35 years of experience in treating both military personnel and civilians suffering from PTSD as a result of civil war, torture, injury and being incarcerated as prisoners of war.
​
The effectiveness of acupuncture in post-trauma treatment facilities and even in combat zones has been proven, In the United States, for example, battlefield acupuncture has been introduced to medical training programmes in the military and has been applied in action to great effect.
"Health is not the absence of disease. It is a quality of being that allows us to truly live, love, share and enjoy ourselves. It allows us to focus and have enough energy to function successfully in the world, but also to take stock and reflect on where we need to go next. It allows us to share, to communicate, to be open when we need to be and closed when we feel vulnerable or tired.
​
"But even if you can't see disease manifesting, that doesn't necessarily mean that someone is feeling amazing. A lot of people don't express themselves fully and will just say, 'I don't feel well' – doctors then think they're OK or simply give medication to calm their anxiety. What's different about Stand Easy is that people can just call and say, 'Can I come and see you?' and we will fit them in immediately, rather than embarking on a process that takes 12 weeks or six months. They are soldiers, people with dignity and pride, and they need to be treated accordingly.
​
"This is where our approach and our treatment work so well: we can treat and get on with it. Even if there is no desire to talk, we know what to do, because we are trained to do it and we have the evidence of our experience. We find the cause, we relate to that part that is disturbed by trauma, and we put that part right. This is where the holistic approach is so important. This is our vision."
​Naji Malak
Co-Founder of Stand Easy