Elements Of Health:
If you are not a veteran but are suffering from PTSD we can still help you. Please get in touch with our friends at Elements Of Health:

We are extremely grateful to Almary Green for selecting us for an award this year. Their support will enable us to continue helping veterans.
​
More than that, we know that the award is exceedingly meaningful to the veterans themselves, knowing that you care enough about them to fund this help in their darkest times.
As Stand Easy is growing and becoming more well known, trusted and respected as a centre for our successful, specific, tailor-made treatment in addressing trauma in veterans suffering with PTSD, we are finding that referrals and requests for our help are increasing.
​
Often veterans are at such a low ebb that finances are difficult for them.
This award will allow us to continue to expand and fund travel expenses for those veterans who are travelling from further afield.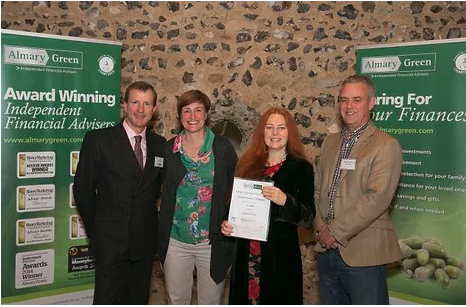 Donated Needles
Stand Easy wishes to state their gratitude to:
Simon from Acuprime and Jim at Balance Health Care for their combined donations of acupuncture needles, which goes a long way to giving this vital treatment to our veterans.
MarketingNorwich.com - Thank you for their help and support with digital media and website development.

Fountain Partnership - Thank you to Fountain Partnership for their help and support with digital media. The time donated in helping us reach out to new audiences is vital to ensure that we are accessible to veterans UK wide.
The National Lottery Community Fund - Has kindly provided funding to support the treatment of veterans in Norfolk. We thank the Lottery for their support of Stand Easy.

Custom-Sportswear.com – For continued support of our charity in the form of awareness via their website and events.