Trustees needed to support veterans suffering from PTSD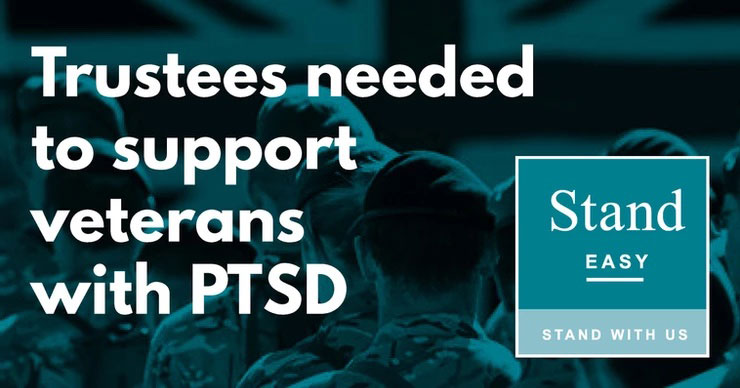 Stand Easy is a charity with a single, clear focus: to serve veterans across the UK suffering from post-traumatic stress disorder (PTSD). It is a registered charity operating in Norwich.
To help us reach more individuals in need of our care, we need a new Trustee with a passion for supporting our veterans.
We are particularly keen to recruit members with one or more of the following skills:
• Expertise in fundraising and/or grant writing.
• Experience or knowledge of supporting people with PTSD.
Trustee meetings are held every six months virtually via Zoom at an agreeable time for trustees. Whilst we are based in Norwich, Trustees are welcomed from across the UK.
Trustees are responsible for setting the strategy and policies of Stand Easy and guides and supports the CEO.
This role is voluntary, but any essential expenses can be claimed.
To find out more about this opportunity, please contact Naji Malak by emailing [email protected] or calling 07913 105036.